QUAINT ENGLISH VILLAGE MURDER MYSTERY TV SHOWS WITH A MILLION SEASONS, FOR YOUR BINGE-WATCHING PLEASURE DURING THESE HARD TIMES
May 4, 2020
/
/
Comments Off

on QUAINT ENGLISH VILLAGE MURDER MYSTERY TV SHOWS WITH A MILLION SEASONS, FOR YOUR BINGE-WATCHING PLEASURE DURING THESE HARD TIMES
Come for the thatched roofs and bicycles…stay for the murder.
Article from CrimeReads.Com
For obvious reasons, we're all home a lot more than usual these days. One of my favorite things to do when I'm cooped up inside is to watch a calm, traditional murder mystery. The problem with this is that murder mysteries also really upset me (a writer for this crime website). I'm not pretending this is a novel take, but I just really don't like that people have to die in order for the entertainment to get going. I much prefer mystery shows in which police officers and handsome criminals team up to solve art crimes and heists and there's only like one dead body per season. But sometimes, when the mood is right, the only thing that can really relax me is a mystery in the darn Cotswolds. Now, we all know that English villages are actually hotbeds of violent crime, with murder rates higher than Tijuana or Caracas. But ignoring that, we've put together a list of the most bucolic and somehow peaceful and definitely charming British village murder mysteries out there, in case that might prove soothing for you, as well.
The trick is that, despite the astronomically high murder rate in each program, all the shows on THIS list MUST be cheerful or at least cute. This rules out the panic-laced and devastating arcs of shows that also happen to be set in picturesque places, like your Broadchurches, your Shetlands, your Bletchley Circles, and especially your Happy Valleys. They've got to be series with many, many episodes, not mini-series, which rules out you, Death Comes to Pemberly. Also, we're sticking to the English countryside (though exceptions will be made for other rural areas of the UK), but that rules out globetrotting treasures like Poirot and the (is it colonialist? I haven't seen it) tropical-set Death in Paradise, as well as the Melbourne-set Miss Fisher's Murder Mysteries (which, if you're looking for comfort, is the television equivalent of this cake).
One more thing… besides that these shows are good company, they are also invaluable as models. Indeed, no one knows how to weather solitude and disaster QUITE LIKE an outsider detective in a small English town. This lot spends their evenings curled up in tiny but orderly town flats, reading Dickens by low lamplight, as their thin white curtains billow gently at the open casements while rain softly pelts the cobblestone streets outside. (I also recommend spending your time this way, too, if that's more your style.) I bet they wash their hands a lot as well (except Vera maybe). Use them as your humble guides in these dark times. They will be there for you.
Inspector Morse (33 two-hour-long episodes)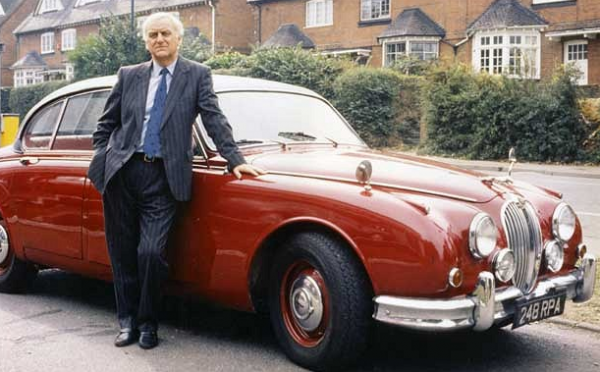 In this beloved program, loosely based on the novels by Colin Dexter, Chief Inspector E. Morse (John Thaw) is an uptight, erudite, and thoroughly brilliant detective who likes to do things his own way (no one even knows what his first name is—well, for a while). Slightly cranky, but always professional, he and his unlikely partner, the thoughtful Detective Sergeant Lewis (Kevin Whately), solve impossible murders in and around Oxford. Yes, that's right, there are tons and tons of murders in Oxford. And Morse and Lewis and lovable if sometimes stodgy Chief Superintendent Strange (James Grout) are going to solve them all.
Endeavour (29 hour-and-a-half-long episodes)
In this endearing prequel to Inspector Morse, which tells of the origins of Morse's career in the Oxford police department (yes, more murders in Oxford), the young detective (Shaun Evans) is not yet the well-respected crime-solver we know he'll become, but a similarly uptight wunderkind (a dropout from Oxford University, because of a scholarship loss) whose general disobedience in the name of intuition causes great consternation to his superiors, especially the senior partner who is gunning for him, DI Fred Thursday (Roger Allam). Also, Morse's uptight nature makes him unpopular with his own generation… except officer Strange, who kind of becomes his friend (Sean Rigby). The E. in his name stands for "Endeavour," which is the title of this show, so there you go.
Lewis (33 hour-and-a-half-long episodes)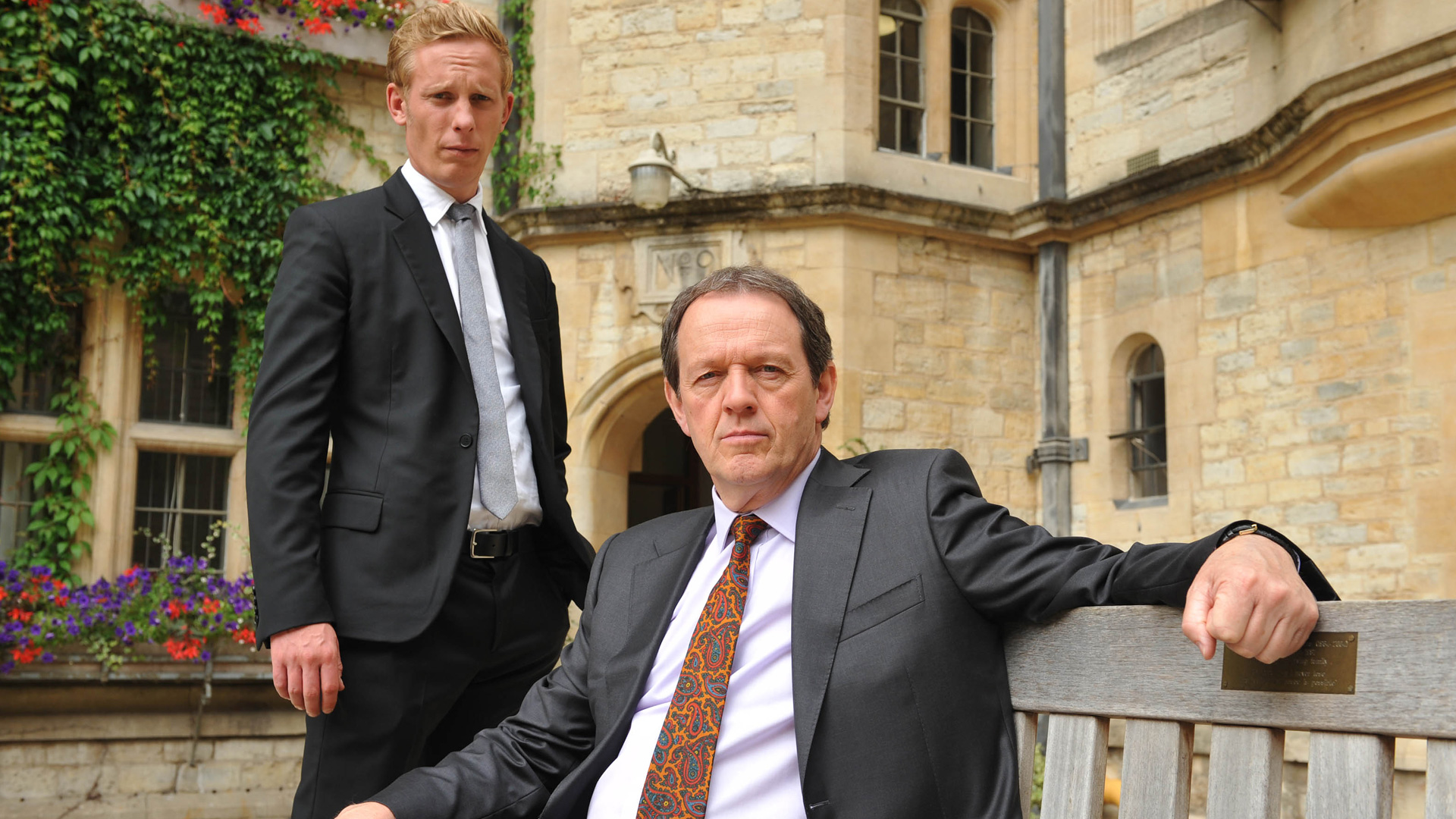 This sequel to Inspector Morse centers on Morse's partner, the unassuming Inspector Robert Lewis (Kevin Whately again), who takes over for Morse after Morse's career is over. Lewis in turn takes on a new partner, the brooding and hard-to-read but whip-smart Sergeant James Hathaway (Laurence Fox). This series brings the Morse legacy into the 21st century, and yes, apparently Oxford is still the seediest, most dangerous city ever.
The Inspector Lynley Mysteries (24 hour-and-a-half-long episodes)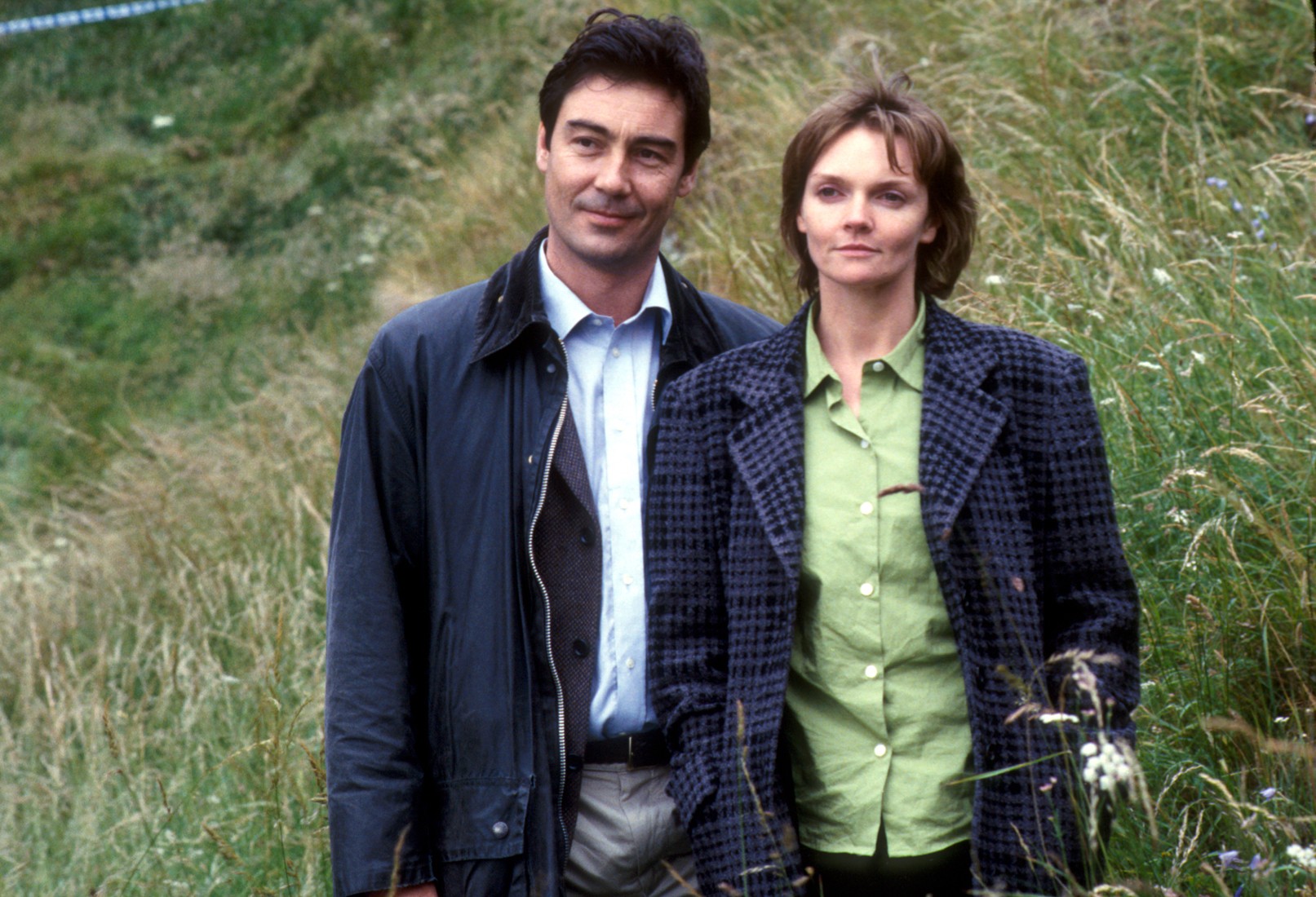 The detectives at the helm of this series technically work for Scotland Yard, but they are very often sent to solve cases in quaint English and Scottish towns and estates, so I'm counting it. Genteel Oxford man Inspector Thomas Lynley (Nathaniel Parker), who also happens to be the 8th Earl of Asherton (oh boy), must solve crimes with his total opposite: an untidy detective with a blue-collar background, Sergeant Barbara Havers (Sharon Small). Their dynamic works to get at class, gender, and educational tensions and privileges, but also, sometimes Lynley is just too much of a jerk.
Midsomer Murders (124 hour-and-a-half-long episodes)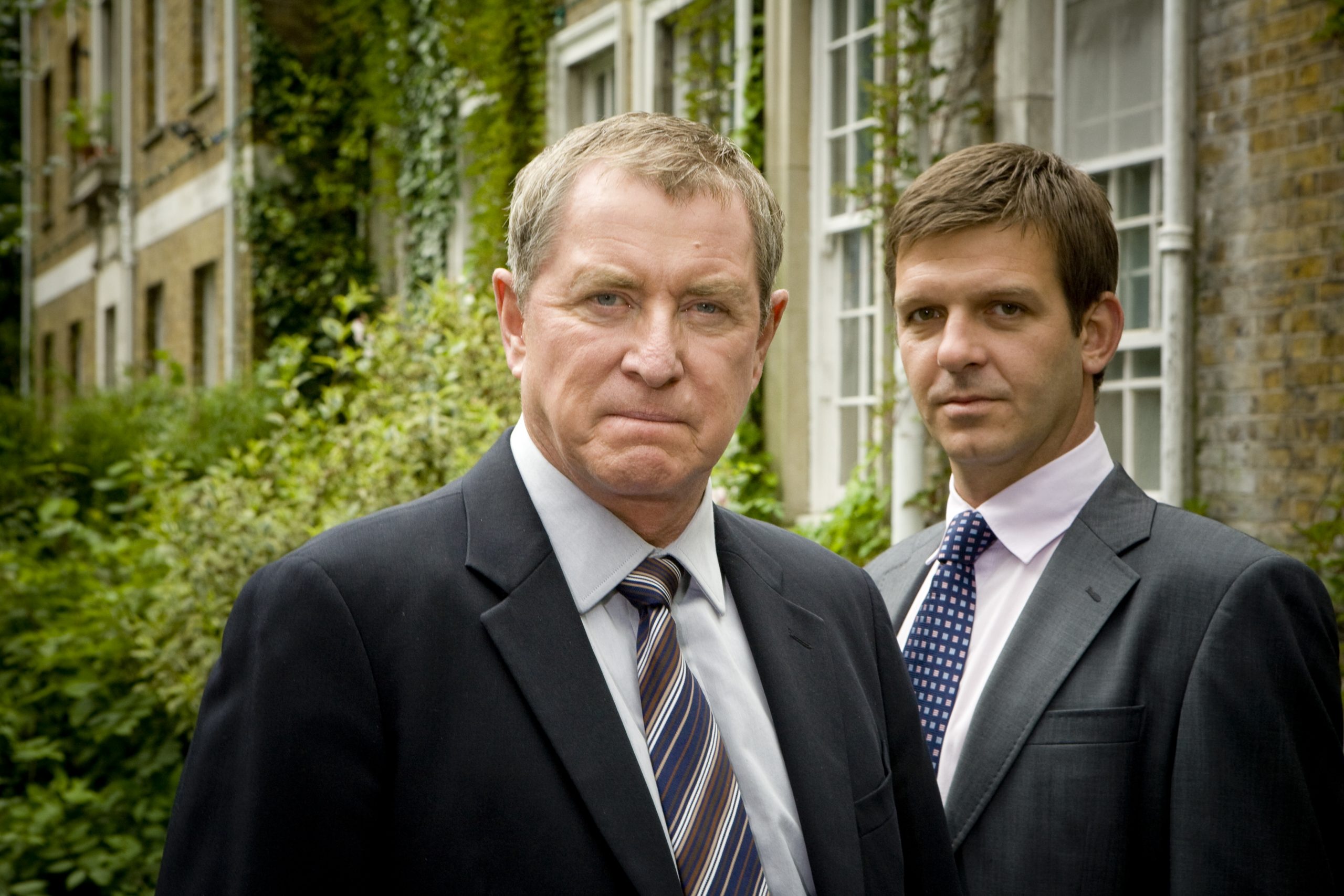 The granddaddy of droll English murder TV, there are (I just want to underscore this) 124 episodes. At 90 minutes each. That's 186 hours of television. That's almost eight straight days of television. And it's still running! Since 1997! It's in its 21st season! As the show went on, many characters left and were added, but the original story, based on the Chief Inspector Barnaby book series by Caroline Graham, follows Detective Chief Inspector Tom Barnaby (John Nettles) and his partner, Sergeant Gavin Troy (Daniel Casey), solving crimes around sweet Midsomer County. Part of the show's lasting charm is that it is extremely nostalgic, attempting to capture the last days of an older era of British country life as it (quite literally) dies away. But it's also very funny. And heartwarming.
Foyle's War (28 hour-and-a-half-long episodes)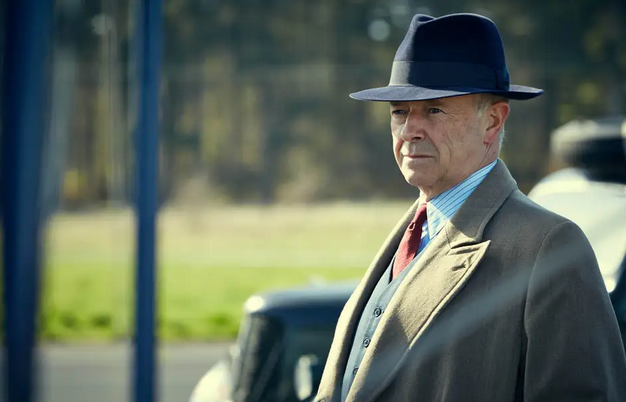 Created by Midsomer Murders producer (and crime writer) Anthony Horowitz, Foyle's War takes places during World War II in Britain. It's perfect bait for the Masterpiece Mystery crowd. And while the war rages on abroad and the Blitz ravages London, DCS Christopher Foyle of the Hastings Police department (Michael Kitchen) must fight his own battle on the southern coast of England—a battle against crime. Unable to participate in the war effort, Foyle must do his best to keep Britain safe in whatever way he can. In case you were wondering, the show also continues after the war ends, because so does crime!
Grantchester (33 45-minute episodes)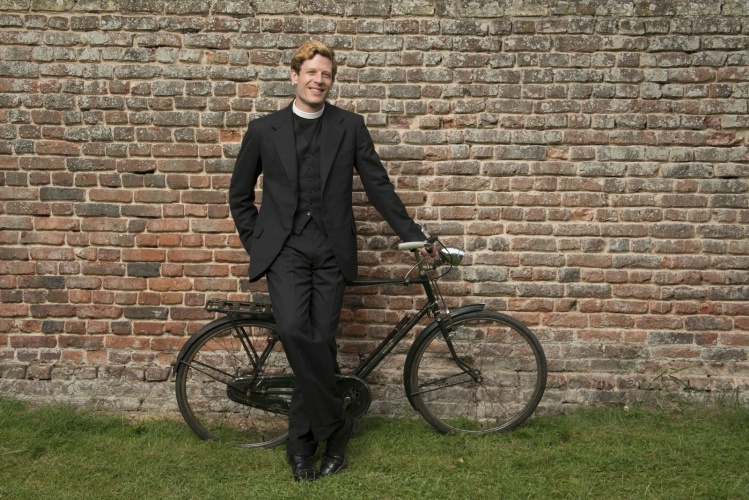 Reverend Sidney Chambers (James Norton) is a young, bicycle-riding clergyman who tends a parish somewhere in 1950s Cambridgeshire, who begins to take up amateur mystery-solving. Partnering with an actual detective named Geordie Keating (Robson Green), they begin to tackle the ostensibly numerous puzzling crimes. Although Sidney leaves the show after a few seasons and another reverend takes over (both the vicarage and the mystery-solving), this show still belongs to the popular Masterpiece Mystery genre "morally-upright, strawberry blond young men solve crimes."
Inspector George Gently (25 hour-and-a-half-long episodes)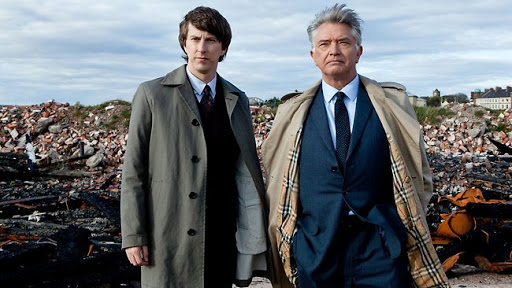 Broadly based on the Inspector Gently novels by Alan Hunter, this show, set in the 1960s, follows the eponymous detective as he solves crimes for the North East constabulary (located somewhere in the North of England, as you might expect). Veteran Inspector George Gently (Martin Shaw) is considering retirement when he gets pulled back into crime-solving, after a famous mobster is murdered. Aided by the young Detective Sergeant John Bacchus (Lee Ingleby), he makes it his mission to bring down members of the criminal underworld. The vast criminal underworld operating in Newcastle-upon-Tyne.
Father Brown (90 one-hour-long episodes)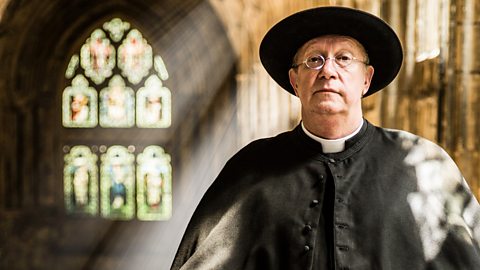 Sidney Chambers might be crime fiction's most handsome crime-solving clergyman, but Father Brown is the original. Based on the novels by G.K. Chesterton, this new series, begun as a one-off in 2012 and renewed basically every year since, stars Mark Williams (you know him as Mr. Weasley) as the nosy Catholic priest turned amateur sleuth who solves mysteries in his local village. There have been many other Father Brown iterations, it's worth mentioning, including the series from 1974 starring Kenneth More.
Vera (40 hour-and-a-half-long episodes)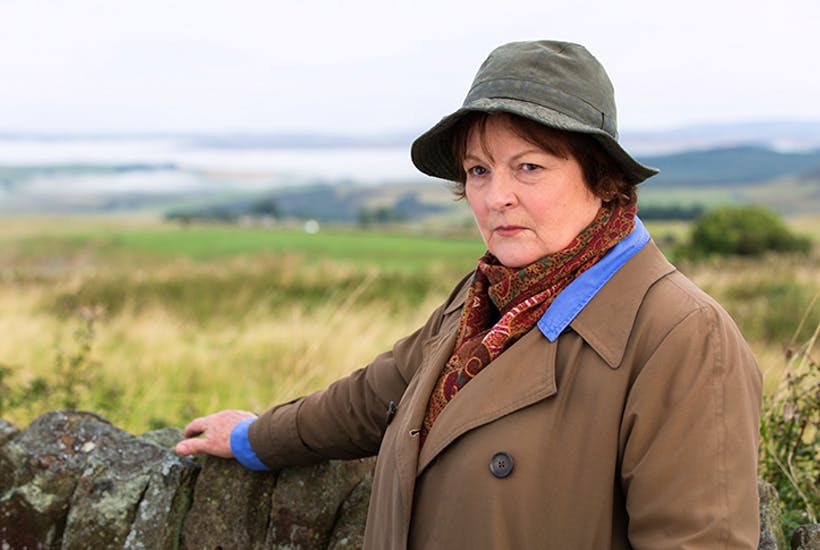 In this series, Brenda Blethyn, a genius who is never praised enough for her work, plays crotchety, sarcastic, messy DCI Vera Stanhop, who just turns out to be an incredible detective, solving crimes in beautiful Northumberland. Besides generally starring Brenda Blethyn, the show's best feature is that this archetype (the rude, unkempt asshole-but-genius mystery-solver) is so often awarded to male characters. But Vera Stanhope does whatever the hell she wants, including busting open this cliche.
Agatha Raisin (16 one-hour-long episodes)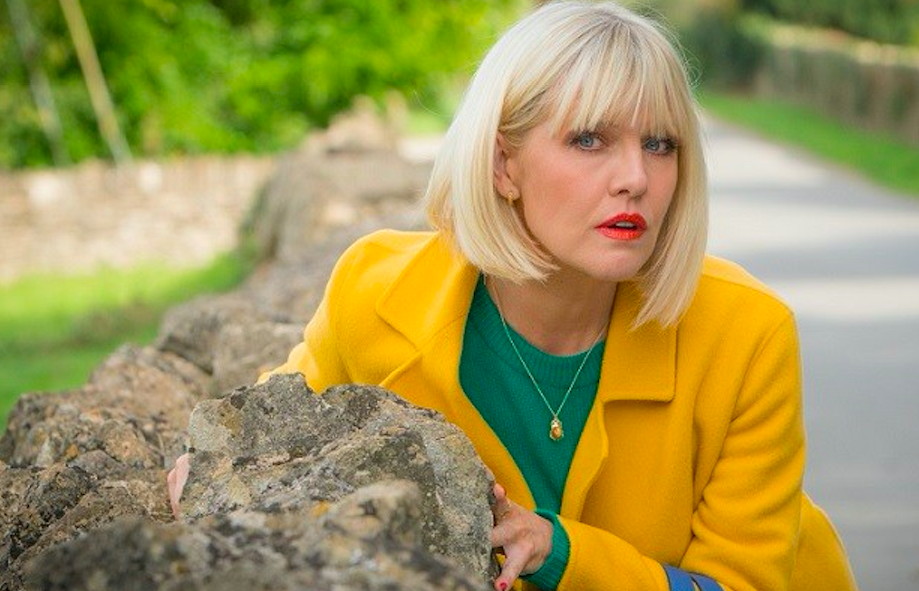 Lots of you pointed out that I did not include Agatha Raisin on this list, and I swear the only reason I didn't was because it doesn't have a lot of episodes (only 16) and this listicle was supposed to feature series with very many installments. But I'm happy to update it and help bring Agatha Raisin to the world, especially since the series checks all the other boxes (quaint, British, countryside, murder mysteries). Agatha Raisin (the supremely talented and often under-sung Ashley Jensen) is a PR consultant turned amateur sleuth who solves murders in the Cotswolds. It's… pretty great.
Marple (23 hour-and-a-half-long episodes)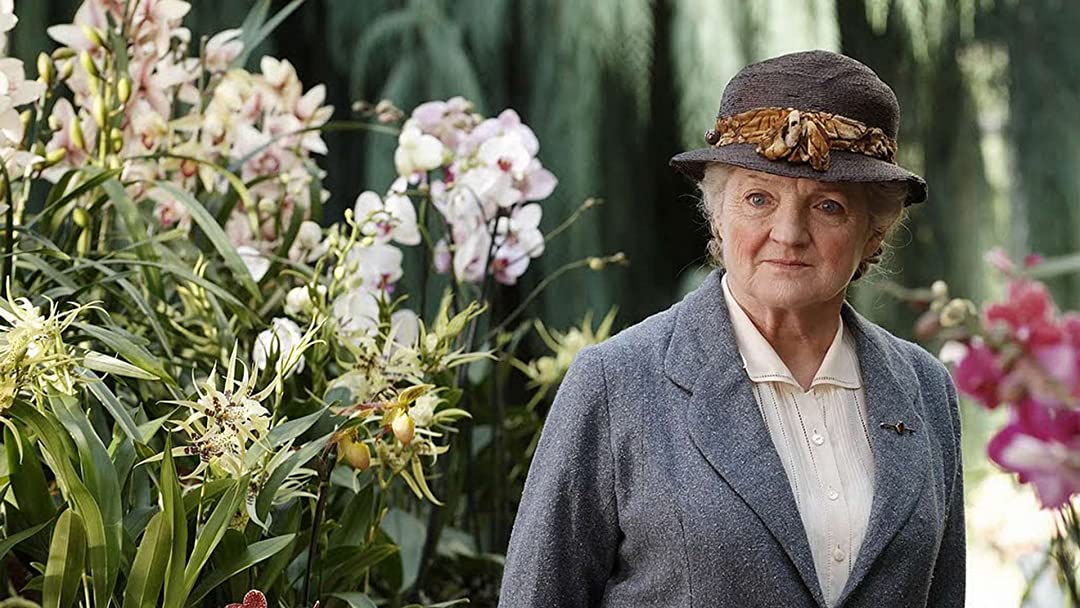 There have been many adaptations of Agatha Christie's Miss Marple stories, and they're all adorable. So is this newish adaptation, in which both Geraldine McEwan and Julia McKenzie starred in the title role (McEwan from 2004 to 2007, and McKenzie from 2008 to 2013). In case you don't know the gambit: Miss Jane Marple solves the mysterious murders that occur in the small English village where she lives, St. Mary Mead. There are a lot of crimes there, and she solves them all. No one expects her to, but she does all the same. She's like Columbo but old and British. If I ran the world, there'd be a mashup of those shows in which they fell in love.
Hamish Macbeth (20 one-hour-long episodes)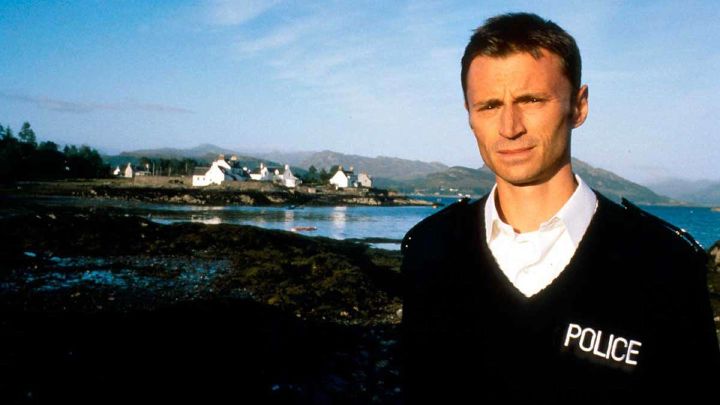 A young Robert Carlyle stars in this hit series from the 90s, about a rule-bending police officer in the small Scottish town of Lochdubh. The most comical of all the shows on this list, there aren't too many murders in its twenty episodes. Actually, I think there is only one. Maybe. I don't remember. I know this is a "murder mystery" listicle, but at the same time, murder can be hard to watch over and over, so if you want to watch a local guy deal with some petty thieves and local eccentrics in a charming countryside town, fine, treat yourself.
Original article by: OLIVIA RUTIGLIANO MARCH 24, 2020
*****
Want to Travel from Home? Join the Wilsons in Wanderland Book Club